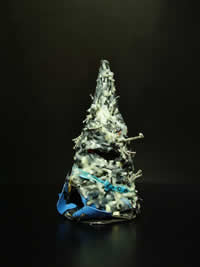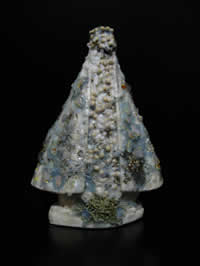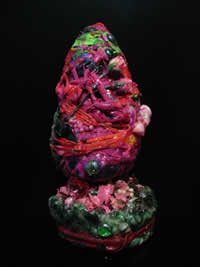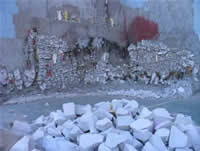 Media - Sculpture, Installation, Mixed Media
Address - Anchorena 648, Argentina
Phone - 54 (011)1568218895
Email - villamayor@gmail.com
Website - http://villamayor.com.ar
Art is a way to expand awareness.

The magic, the invisible as a real part of our environment it's my raw material along with acrylics, candles, cement and the words to develop my work, which is only the register of my personal evolution.

I explore the materials or the ways I need to understand a bit more my environment, my people. It amazes me how can people be so violent, or abandon themselves to the lack of affection, as well as the high vibration the divine provokes, filial love, contemplation... surprises me the lost people, madness, death, suicidal, the deformed, the beautiful, hookers, sex, quantum, UFOs, spaceship TV series, fiction, short stories, the perfect complexity of the numbers, the prophecies...

Today, my work deals with three big cores, the relation of the being with the divinity, the being whit the other, and the being whit himself.

The "Construcciones Místicas" (mystic constructions) are inspired in the top cross that fell from Luján's church, made of black iron now is full of offerings, candles and prayers, constructions around a divine sign as that fact means. Each work is linked with that one in all it's meaning in connection with heaven, all the closest because of its fall.

The "Virgencitas" (little virgins) materializes the prayers of the faithful. Their most intimate desires, the purest moment of one in confession.

The "Objetos Mágicos" (magic objects), laden with nutrients and invisible seeds irradiating energy and maintain a link with whom adopt them.

"Santuarios" (sanctuaries): the concrete mixtures with bones and cow's fresh meet, vegetable garden seeds and flowers, life, death cycle, and transformation of matter. Organic work that mutates like a garden embedded on a concrete ball. The eternity, immortal, these sanctuaries of variable measurements could be mega constructions or tiny sculptures under the name of nature.