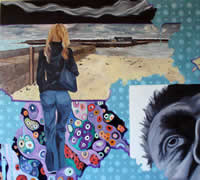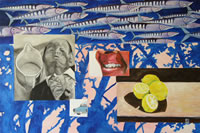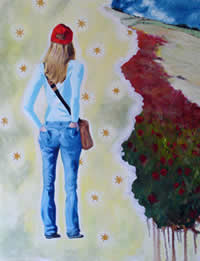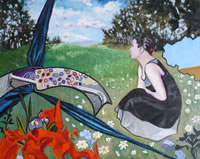 Media - Oil on Canvas
Phone - +420 774 814693
Email - kip@bauersfeld.cz
Website - www.bauersfeld.cz
Kip Allan Bauersfeld was born in Washington D.C. in 1967. He attended San Diego State University, the University of California, Santa Barbara, and the University of California, Berkeley. Interested in painting as a child, Kip first began working in oils at the age of seven. In 1989 he dabbled in performance art and focused his artistic efforts almost exclusively on writing. It was only in 2005 that he committed himself to painting as a way of life. His first show was held in January 2006, at Kavovarna Galerie, in the famed Lucerna Passage bordering Wenceslas Square in the center of Prague.

He is inspired by contemporary German painting, Neo Rauch and the "Leipzig school painters", Gerhard Richter, Cornelia Schleime, Ena Swansea, Belinda Eaton, Wilhlem Sasnal, Lucien Freud, Luc Tuymans, and Martin Kippenberger among many others.

Kip lives and works in Prague.