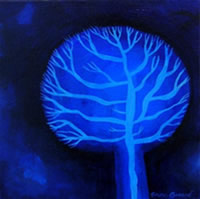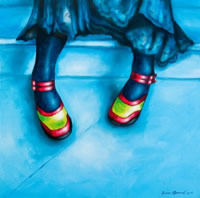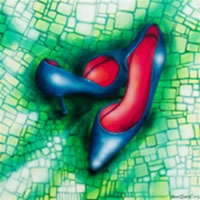 Media - Acrylics
Website - www.emmabarone.com
Email - emma@emmabarone.com
Emma Barone Artist Statement

As an artist, it is impossible to describe myself through words. My means of expression lie in the juxtaposition of colours and the brushstrokes through which they are applied to the canvas.

My work is spontaneous, an eruption of inner emotion. The intensity of the moment captures my full attention and images appear and evolve until clarity has shown itself to me, then with inner peace I can stand back from my work, reflect, appreciate, criticise and add the crucial detail until my eyes appetite is sated.

Although the themes in my art are somewhat autobiographical, the images I create are drawn from external forces of everyday ordinary life visualised in an extra ordinary way. I have called on nature, society and humanity through the various stages of the thematic development in my work.