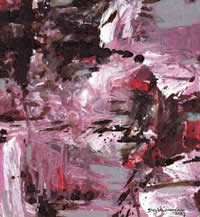 Media - Acrylic & Oil on Canvas
Email - suzlee@aswara.edu.my
Website - http://www.suzleefineart.paint.at
Suzlee has had 19 solos and is now preparing for his 20th. Suzlee\'s works are widely exhibited; England, USA, Denmark, Germany, France, Belgium, Italy, Brazil, Cuba, Spain, Canada, China, Japan, Argentina, Greece, Poland, UAE, Australia, Bangladesh and Nepal. He is also active as a competition judge, curator and advisor on art.