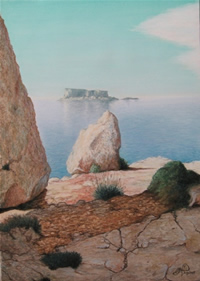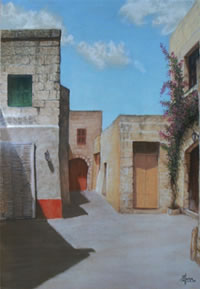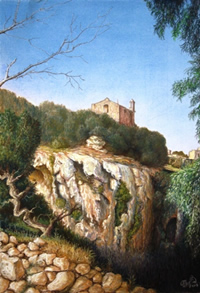 Media - Pastels
Email - martin.formosa@gov.mt
I was born in Qrendi in 1957.
I am inspired by the rural and architectural scenery with which my native village is adorned with. I started painting at a very young age and attended art lessons with Artist George Fenech. My paintings include landscapes, still life and portraits in oils, water color but lately I switched totally to pastel. I am a member of the Malta Society of Arts, Manufacture and Commerce with which I have exhibited in various collective exhibitions which are organized by the same Society.

Together with a small group of artists, we founded The Pastel Society of Malta of which I am the Secretary. I took part also in various collective exhibitions namely, the 1st and the 2nd Annual Pastel Society exhibitions, Tribute to Garibaldi, Arten Exhibition, ArtGems Exhibition, Expressions in Art and lately, Mill-Preistorja sa l-Era Digitali.
My works can be found in private collections in Malta, Australia, Italy and Canada.