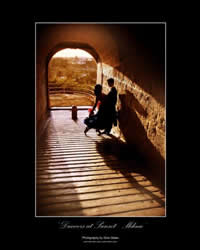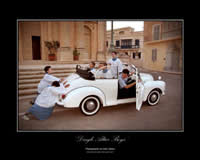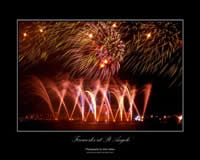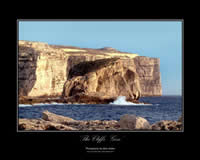 Media - Photography
Email - ginofoto@maltanet.net
Website - www.ginogalea.com
Gino Galea is an accomplished professional photographer who made his first steps in photography through his passion for aviation. A qualified draughtsman, Gino combined his artistic flair to his geometric training to establish himself as one of the leading photographers in Malta.
Gino has served as the official photographer of Air Malta for thirty years since 1979, having regularly contributed images in all the Maltese national airline's local and overseas publications. Joining the Malta Photographic Society in 1989, Gino went on to win a number of international awards as he developed greater confidence with the photographic artform, including the Mazda Photo Contest in 1992 and 1994. By then, his photos had appeared in Time and National Geographic magazines. Concurrently, Gino recieved his Associateship from the Royal Photographic Society. Always wishing to take his art to a higher level, Gino was awarded his Associateship of the Master Photographers Association ( A.M.P.A.) and the Licentiate of the British Institute of Professional Photography. ( L.B.I.P.P.) in 1996.

Gino's lens has captured a number of dignitaries and celebrities, including a number of sportsmen, popstars and other high profile personalities, and this has further raised his international profile, together with the numerous exhibitions he has held outside Maltese shores, in Casablanca, Istanbul, Catania, Ragusa and Athens.

In 2000, Gino Galea became the first Maltese photographer to attain a Distinction in his Associateship of the Malta Institute for Professional Photography , as well as achieving a further distinction in his Associateship of the Malta Photographic Society. Further international recognition came in 2001, with an accolade of major awards, most notably the best picture in the Press and PR photography (Overseas category) in the Master Photographer of the Year Awards, at Coventry, UK, for a picture of an ailing Pope John Paul II, during his second visit to Malta. The photo captured the Pope's humanity, courage and determination in face of his failing health. To this day, Gino remains committed to the camera as his artform, finding time to seek new approaches and interpretations to immortalise on film. His commercial Mosta studio is highly reputed for the artistic approach to portraiture and wedding photography.
Furthermore, he is also very active on RTK Radio, where he is regularly on air providing listeners with an insight into the art of photography and to improve the understanding and appreciation of the photograph as a work of art. Gino Galea's popular TV spots related to his photoshoots with models on popular maltese TV programmes such as Cinderella and Looks, have given a new momentum to still photography in Malta.
Late in 2007 Gino Galea was commissioned to photograph the cast of the big screen production 'Bawxati' which proved to be a big success.