Art in Israel takes a wide range of forms and touches on many different types of themes. From Jewish art that represents both traditional and non-traditional Judaism to art that depicts the land and its people, Israel is known for its sculptors, painters, potters, ceramicists, and other creative forces.
Thunderbolt casino bonuses take a look at some of the current top visual artists working in Israel today. They include:
Miriam Jaskierowicz Arman
Before turning her focus on her painting, Miriam Arman was best known as a vocal pedagogue. Her work as a voice technician led to her development of the "Giro Vocal Motion Technique," which is based on the Levitic Singing Technique of the First and Second Temples in Jerusalem. Through her coaching, students are able to regenerate and restore their voices to glory and luster. Her work focuses on students in every genre of music and of any age.
Arman stopped creating visual art for many years following the death of her daughter, but when she moved to Tiberias, she returned to creating with mixed media, sculpture, photography, painting on glass, three-dimensional glass fusion on glass, and more. Regardless of the medium, Arman's focus is to create depth through layers.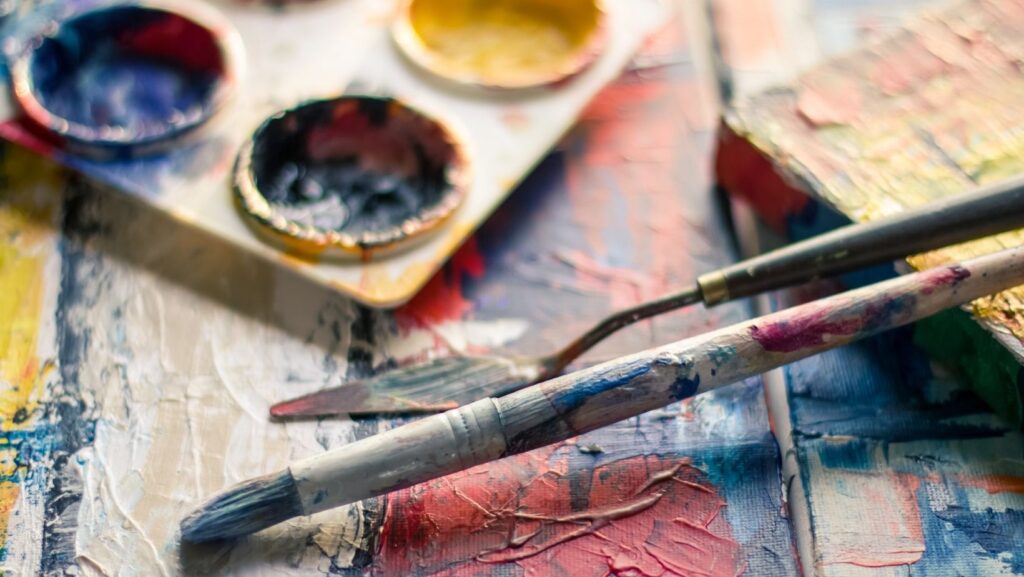 Arman is known for her technical craftsmanship and unique color textures. Arman has received multiple important grants for innovative creation. Her works are featured in museums, galleries, and private collections worldwide, as well as in her home in Tiberias.
Menucha Page
Menucha Page works and exhibits in the funky Nachlaot neighborhood of Jerusalem. Her work combines ancient themes from traditional Jewish Torah (Five Books of Moses) sources Torah with modern techniques. The page works in multiple media, including painting, metalwork, photography, and sculpture, as she aims to combine the ancient and holy with contemporary outlooks in an exploration of man's relationship with the Divine.
Page's art is versatile. She incorporates works based on ancient Torah and commentary sources with elements of the Hebrew alphabet. Much of her work is abstract, but each piece carries with it deep mystical meanings of Jewish philosophy and theology.
Neeman Callender
Neeman Callender is a self-taught watercolor artist who aims to bring the beauty of the Land of Israel to his canvas. He calls his style "Plein Air," in which he focuses on expressing the tranquility of nature through inner silence and peace. Callender paints on-site with the goal of expressing what he sees and feels.
Since he paints on his camping trips, the majority of his paintings are in a 30×40 format in order to ensure easy portability. He utilizes the "gesture drawing method," which he learned by reading The Natural Way to Draw by Kimon Nicolaides. Callender exhibits in the Tzfat General Exhibition.
Yoram Raanan
Yoram Raanan is one of Israel's most well-known contemporary artists. He moved to Israel from America in 1977 and, ever since, has been painting works inspired by Israel's people, beauty, and heritage. In his art, he endeavors to express Jewish collective consciousness through light, color, and spirituality. His inspiration is nature, the Bible, and the Land of Israel. Of late, much of his pieces explore Kabbalah and Chassidut (a sect of Jewish mystics) by giving the viewer a vicarious experience through an intimate look into the world of tradition and belief.
Robert Rosenberg
Robert Rosenberg moved to Israel from Kazakhstan in the early 1990s. He is a graduate of the Alma-Ata Art College and the Art Institute of Alma Ata. Right from his first days in Israel, Rosenberg chose to be an "Israeli Artist" and paint Israeli-themed paintings with landscapes that display the nature and light of his adopted land.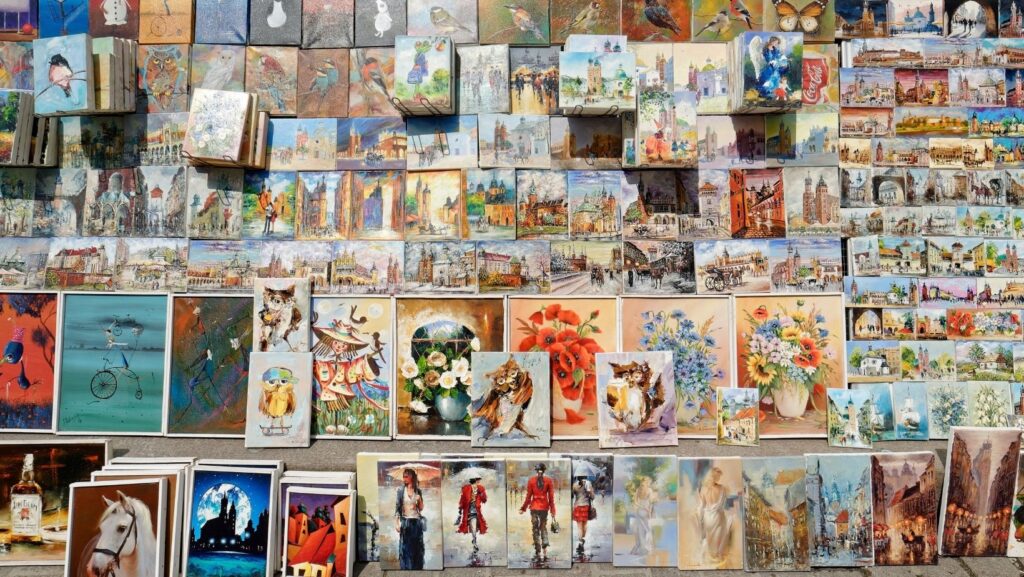 Rosenberg chose to settle in Tzfat, whose cobbled lanes, tiled roofs, and stone walls are well-suited to be depicted on Rosenberg's canvas. In addition, Safed Rosenberg paints landscapes of Israel's north and the nature of the surrounding Galilee mountains, plains, and valleys. He works in an ancient domed room that serves at his gallery on Joseph Caro Street in Safed's Old City.
Solomon Souza
Walking around the streets of Tel Aviv, Jaffa, Jerusalem, and other locations, it's hard to miss Souza's work. Souza is a street artist, and his murals and portraits have become famous around the country. Souza started working on murals when he was 14, and over the years, he has gained a reputation that makes many well-known actors, politicians, and statespersons vie to have a "Souza" decorate a gate in Jerusalem marketplace or along a Tel Aviv highway.
Some of his best-known subjects, which include contemporary and historical figures, include Rosanne Barr, Steven Spielberg, Henrietta Szold, Mahatma Gandhi, Meir Lansky, and Bob Marley. His work is also displayed in Goa, where he was invited to join a Goan festival of art and culture. Souza doesn't take a history, politics, or religious affiliation into account when painting his murals, but he does focus on providing Israel with works that express Israeli culture and Jewish tradition.