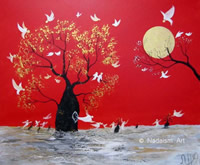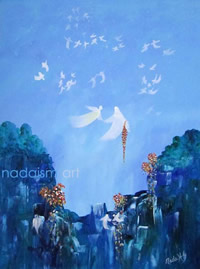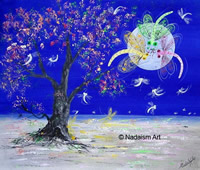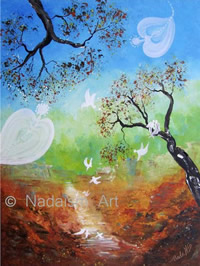 Media - Mixed Media
Address - Unit 3, 151 Seymour Street
BATHURST, NSW, Australia
Phone - 419784310
Email - nadahg@iinet.net.au
Website - www.nadaism.webs.com
Welcome to my Nadaisms.
I've been painting for over 30 years having an adventurous Holistic Art journey as a Mother, Grandmother, Painter, Photographer, Counsellor, Published Author, Poetry, Photography, Art Tutor...
It gets better by the moments ~~~~

My style of painting has changed over the years.
I gradually moved from realism toward painting impressionism, expressionism, abstract, then finally felt passioniate whilst expressing in my signature 'Nadaism' style.
These images emerged from my poetry and writings over the years. It has been a labour of love as it allows me to express thoughts, moods and my feelings freely.

Please contact me with any questions or thoughts on custom orders, I love to hear from you.