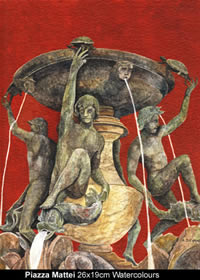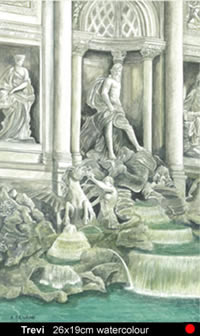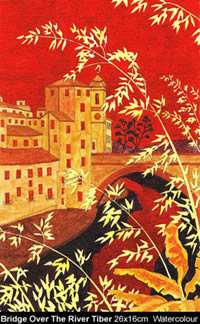 Media - Oils, watercolours
Website - www.andydevane.com
Andy Devane was born in Drogheda, Ireland in 1979. He studied painting at Limerick School of Art & Design before moving to Rome in 2000. His main subject matter since then has been recording Italy's historic and
architectural heritage, painting a mixture of the factual and fantastical in a classic style with strong attention to detail. During his seven years abroad he was involved in a variety of major exhibitions in the Italian capital as well as travelling widely throughout Italy. In 2007 he returned to Ireland, establishing his own studio in south Co. Wexford. He has maintained strong artistic links with Rome, where
his works are held in many private collections; he still travels there
regularly for commissions. In early 2008 he staged a solo exhibition entitled "Affinita'" at the Istituto Italiano di Cultura, Dublin. Later that same year he held "Roma Antica" in the Pontifical Irish College, Rome. He paints fulltime from the studios of Droichead Arts Centre where he is preparing a new body of work for his 2010 show in London's Highgate Gallery.