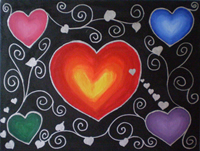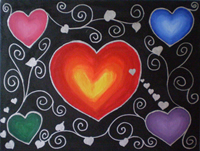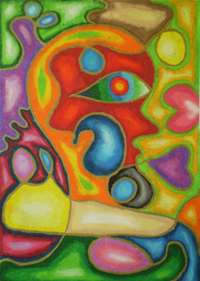 Media - Acrylics, Oil Pastel, Poster Colour
Email - felicialsf@yahoo.com
Website - www.artmind-academy.com
This past 10 years, Felicia Loh's teacher of professional artist, shared her passion for art by creating an art program designed specifically for kids are 6 to 12 years old. Having been raised in a small Christian family, Felicia Loh learned the importance of sharing her gifts and talents with others. Felicia was a professional illustrator, trained at the Art Institute, Da Vinci Creative Kids and several art centers in Malaysia. She designed handicraft model to display on her art studio and had expertise in every kind of craft idea including sketching. Felicia contributed to a few charities event for NASOM & Kuala Kertil at Kuala Kangsa Orphanage, Spastic Center at Petaling Jaya. She was a volunteer for the Zoo Negara Malaysia before to helping Dr. S Vellayan to do online research for all animal lifespan.