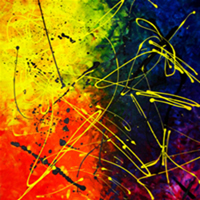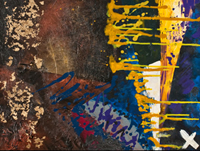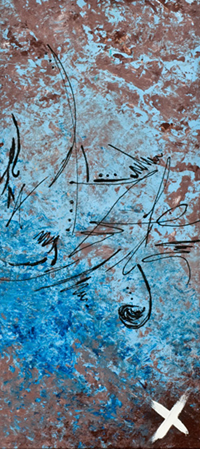 Media - Mixed Media
Phone - +356 79960862
Email - sabrina@sabrina-marie.com
Website - www.sabrina-marie.com
Born, raised and educated in Malta, Sabrina Marie took up painting and drawing at the tender age of 5 years. Sabrina feels her artistic talent was and still is inevitable, as she has been drawing since she was able to hold a pencil.

She continued showing her interest in art during her primary and secondary scholastic years. At the age of 13 she started experimenting mainly on figurative abstracts using different medias and techniques, and by the age of 16 she started attending MCAST at Targa Gap in Mosta. During the time spent studying there she learnt basics on how to work with wood, metal, stone, fabric, ceramics, jewellery and other various materials. She also studied History of Art amongst other subjects. She showed keen interest in fashion design and started attending various courses relating to fashion design, also including dressmaking, working with patterns and colours.

Today Sabrina is a freelance artist. Her work uses a mixture of acrylics, oils, pastels, watercolours, and fabrics and hand made paper amongst others. The artist paints whenever she can and has now developed a style of her own, continuing working on modern abstracts, and figurative abstracts using Impasto as a preferred technique. The artist describes her approach to painting as ninety percent preparation. "It takes a great deal of time for me. but once I begin, I work with great bursts of energy. It is not until the last ten or fifteen minutes before completion that I am able to see where the painting is going and finally able to see what mood I was in the moment I began painting".