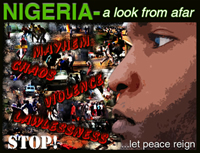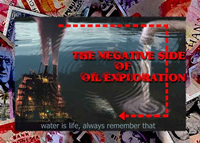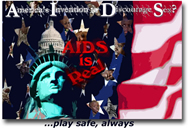 Media - Digital Art
Phone - 234-8037057245
Email - iyke70@gmail.com
Website - www.printplusng.com/int.html
Ikenna "Shaky" Aghanya was born in Oct. 1972. He had his secondary education at the Federal Govt. College Enugu from 1983 - 1989. In 1990 he was admitted to study Fine Arts at the University of Uyo, Akwa Ibom State. He graduated with honours in 1995, with a B.A Degree in Fine & Industrial Arts, specializing in Graphics/Advertising Designs. He worked as a Graphic Designer for Niconeng Limited from 1996 - 1999. In 1999 he was awarded a scholarship to study for an MFA Degree in Computer Graphics at the prestigious College of Fine Arts, University of the Philippines, Diliman, Metro Manila, the Philippines. In 2001, he was awarded the M.F.A Degree, specializing in Computer Graphics. He returned to Nigeria in 2002 and got an appointment at the Federal Poyltechinc Oko as a Digital Art lecturer. He is presently still lecturing at the same Polytechnic. As an accomplished artist, with exhibitions in Nigeria, Brunei, the Philipines, the UK, the USA and Korea, Ikenna belongs to a number of International and Local Art organizations, most notably the E-Art Philippines, CFA Alumini group (University of the Philippines), The Society of Nigerian Artists, just to mention a few. He is also the CEO of PrintPlus, a Graphic Design firm.

Ikenna is presently working on ways to fuse the use of technology (as an art tool) and traditional art techniques, into one Art structure or style. This technique can be seen in most of his recent Art works. In 2001, as part of his MFA thesis work, Ikenna embarked on using the fusion of digital printed images on canvas and acrylic paint to do some social commentary paintings/posters on the problems in his home country, Nigeria. Most of the works produced were collected by the Museum of Contemporay Arts, University of Philippines, the Nigerian Embassy in Manila, Philippines and the UNICEF office in Manila.