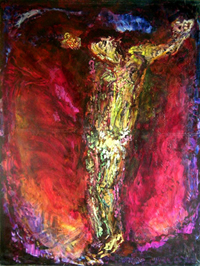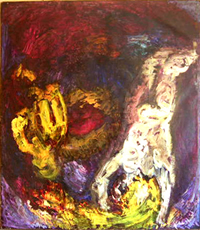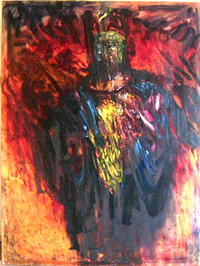 Media - Oil Paintings
Email - personal@draginjavlasic.com
Website - http://www.draginjavlasic.com
Born in the northern part of Yugoslavia, Vojvodina, in third decade of XX century. Graduated Academy of Fine Arts 1954. in the class of Zora Petrovic and master degree at same professor in 1956.

She is a member of "ULUS" and "LADA"

In the contemporary Serbian art, the art of Draginja Vlasic is quite unusual. She painted a lot, but exhibited a few times only. According to this, she is much less known then importance and quality of her art deserves.

From the very beginig of her artist being, marked as rebellion in expression, somtimes in spite of professor's orders, she atracted attention of the greatest, even of those such as Henry Moore, who met her works in her student days and litteraly bowed in front of her painting on Academy of Fine Arts in Belgrade during his visite to Yugoslavia in late fifties of XX century.

Through long decades marked as politically unsuitable and dissident, she waited, away from any pragmatic politic engagement, surrounded by most of her paintings, liberation of common sense and "better times" to show them to the world.