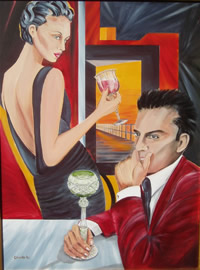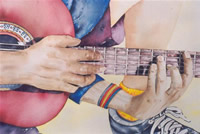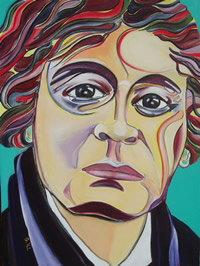 Media - Watercolours, Acrylics, Mixed Media
Address - 3155 Beechmont Road, Canungra
Qld 4275, Australia
Phone - 0407630776
Email - [email protected]
Website - http://www.gallerygiselle.com
Giselle's works of art are for sale at her own Gallery - "Gallery Giselle" - as well as other selected Galleries.

Her original works of art demonstrates a variety of styles, and draws from a wide range of individual experiences...

Paintings can be viewed at Gallery Giselle by appointment or at advertised showings and exhibitions.
Giselle's work is available framed or un-framed....

Giselle is accepting commissions for a wide variety of styles in acrylic or watercolour...

Giselle loves to share her art and holds regularly creative art classes. Classes are individual, we help you to develop at your own pace. Discover the Artist with in you.

Giselle's background and life is art in itself.
After completing Interior Design studies in the sixties, she worked in both private and corporate design throughout Germany. Her design skill expanded quickly into painting and has evolved ever since.
Working now in her Gold Coast Hinterland Studio Gallery, she shares her creativity through her Classes and Workshops.

Giselle's love of life is reflected in her unique works of art which are exhibited at major Galleries as well as her own.