The Art World - Featuring Art, Artists and Art Galleries of The World
The Art World is a website promoting art throughout the world featuring artists, art galleries and art information such as art history, articles and art movements.
The Art World Directory of Artists

The Art World's artists directory features artists throughout the world complete with a portfolio, bio and contact details for each artist. Contact the artists and buy their artworks directly from them. Take a journey through the cultures of the world by browsing through the beautiful and thought provoking art works featured in this directory.


Featured Artists

Ninette KRUGER - New Zealand Artist, Metal Embossing, Sculpture
Born and raised in South Africa, Ninette immigrated to New Zealand in 2016 with her family and now lives in the sunny Bay of Plenty, in the charming coastal town of Tauranga, New Zealand. A creative at heart, Ninette enjoyed many different art and craft mediums over the years, but fell in love with pewter as a medium in 2004...


Mark BARTLE - Australian Artist, Drawing, Acrylic Paints, Digital Art
I'm an illustrator and visual artist living in Sydney, Australia. I produce comic-inspired art and specialise in Sketch Cards and A4 format Artworks. As a passionate comic fan I create quality artworks for people's private and business needs. I use my 15 years' experience as a professional graphic designer and illustrator, as well as high quality archival materials and tools to create art...

Mark VON NAGY - New Zealand Artist, Analogue Photography
From landscapes to miniature worlds, Mark von Nagy draws much of his photography from New Zealand's wonderful geography. His works feature polaroid, 35mm, and other analogue photography...

Venazir MARTINEZ - Phillipine Artist, Street art, Oil paintings, Acrylic paintings, Mixed media
Venazir Martinez is a Filipino visual-anthropreneur, and a street muralist. A multi-potential creative best credited for her institutionalized social experiment using street art as her primary medium. Her famous series of public art seen in Baguio City, Philippines, entitled Hila-bana, temporary stitching, which is a term used as the unifying concept of her works portraying the figures of the collective identities of the Cordillerans...


Lorette C. LUZAJIC - Canadian Artist, Mixed Media
Lorette C. Luzajic is an award-winning mixed media artist whose works are internationally collected...

Ryan TUCK - United States Artist, Mixed Media, Photography
My works' focus is fine art abstract mixed media and photography. I emphasize color and texture, sculpt off the panel, and use a wide variety of quality, archival materials and techniques. My inspiration drives me to continuously experiment and evolve...

Anne RIGNEY - Irish Artist, Mixed Media
Working mainly in an abstract style, Anne Rigney is a mixed-media visual artist/sculptor based County Roscommon, Ireland...




Kevin SCIBERRAS- Maltese Artist, Acrylics
I am a Maltese artist whose passionate about urban spaces and architectural landmarks...




Anna RUBIN - Italian Artist, Oil on Belgium Linen
Anna's emphasis on beauty allows her to create stunning art paintings for her clients, whether through her annual collections or through personalised artwork commissions. Anna accepts fine art commissions from private art collectors and investors as well as from commercial and government organisations...



Justin ROSE - United States Artist, Steel, Aluminum, Metal
We design and build driveway gates with plasma cut artistic designs in any size. Our designs include farm and ranch themes, nature and outdoors, tree themes, sports, or anything else you can imagine. If you are looking for ornate, decorative driveway gates we ship them nationwide...



Andre PACE - United States Artist, Oils, Pastels, Acrylic, Crayon, Chalk
Awarded poet & artist / writer published book titled: contemporary & modern forums by.Andre pace, studies in drawings & writers dialouge .. sessions in New York City Manhattan library.art ethics,& Grecco drawings style/pigments drawings shades. Building interiors.. candid view of the artist series featured colors and latest showing of his works, shown international & national / regional, museums, gallery, Art Auction & University..



The Art World Directory of Art Galleries

The art galleries directory of The Art World features art galleries from all over the world. Find art galleries closest to where you live or find the best galleries to visit on your next overseas travel. Each listing provides the physical address and contact information of the art galleries together with some background information.
Featured Art Galleries

red03 Art Gallery - Art Gallery in Barcelona, Spain
We promote a new perspective of art, within conscious consumption. Each work has been designed and created by human beings, artists who work to add value to the world we inhabit. We propose the possibility of showing, buying and selling art in an ethical way and consistent with our social commitment...


Rock Arts City - Art Gallery in Harlingen, United States
Rock Arts City is an art gallery in Harlingen, Texas conceived by James Burkholder, DDS. The portfolio is a collection of original paintings and prints by James and other artists along with concert photos taken by James at rock shows. The art work can be purchased by contacting us through email and discussing prices and shipping...

ArteVino Studio Montclair - Art Gallery in Montclair, United States
Artevino Studio Montclair's mission is to create a comfortable and casual environment where attendees can enjoy creating art regardless of their artistic level, background, or age...



ArteVino Studio Cranford - Art Gallery in Cranford, United States
Artevino Studio Cranford's mission is to create a comfortable and casual environment where attendees can enjoy creating art regardless of their artistic level, background, or age. Some events we host are paint & sip classes, private parties, and corporate events...


Art Photography Gallery - Art Gallery in Cape Town, South Africa - We are an international fine art photography gallery specializing in high quality, unique photographic prints for collectors as well as interior decor and design projects. Our collections include; landscape, wildlife, tribal portraiture, abstract as well as urban and pop art. Whether you are looking for limited edition African art or decor prints, we can most certainly assist...

ArteVino Studio Metuchen - Art Gallery in Metuchen, United States
We are tri-state area's premier art and wine studio for BYOB art classes, private parties, corporate events and kids painting activities. Our handpicked artists will guide you through the creative process and help you complete your art work...



Walton Fine Arts - Art Gallery in London, United Kingdom
Walton Fine Arts is a contemporary art gallery in London, specialising in Modern Art, Contemporary Art, Street Art and Pop Art. Their artists include Banksy, Pablo Picasso, Andy Warhol, Francis Bacon, Salvador Dali and Damien Hirst.Whether you're looking for the hottest new artists or blue chip art from the all-time greats, Walton Fine Arts can help you...



List your art gallery for free!!!
Art Information
This section of The Art World website is dedicated to providing information about art. The section features art information such as world art history, art movements, art encyclopedia and informative articles on art.
Interesting Reads...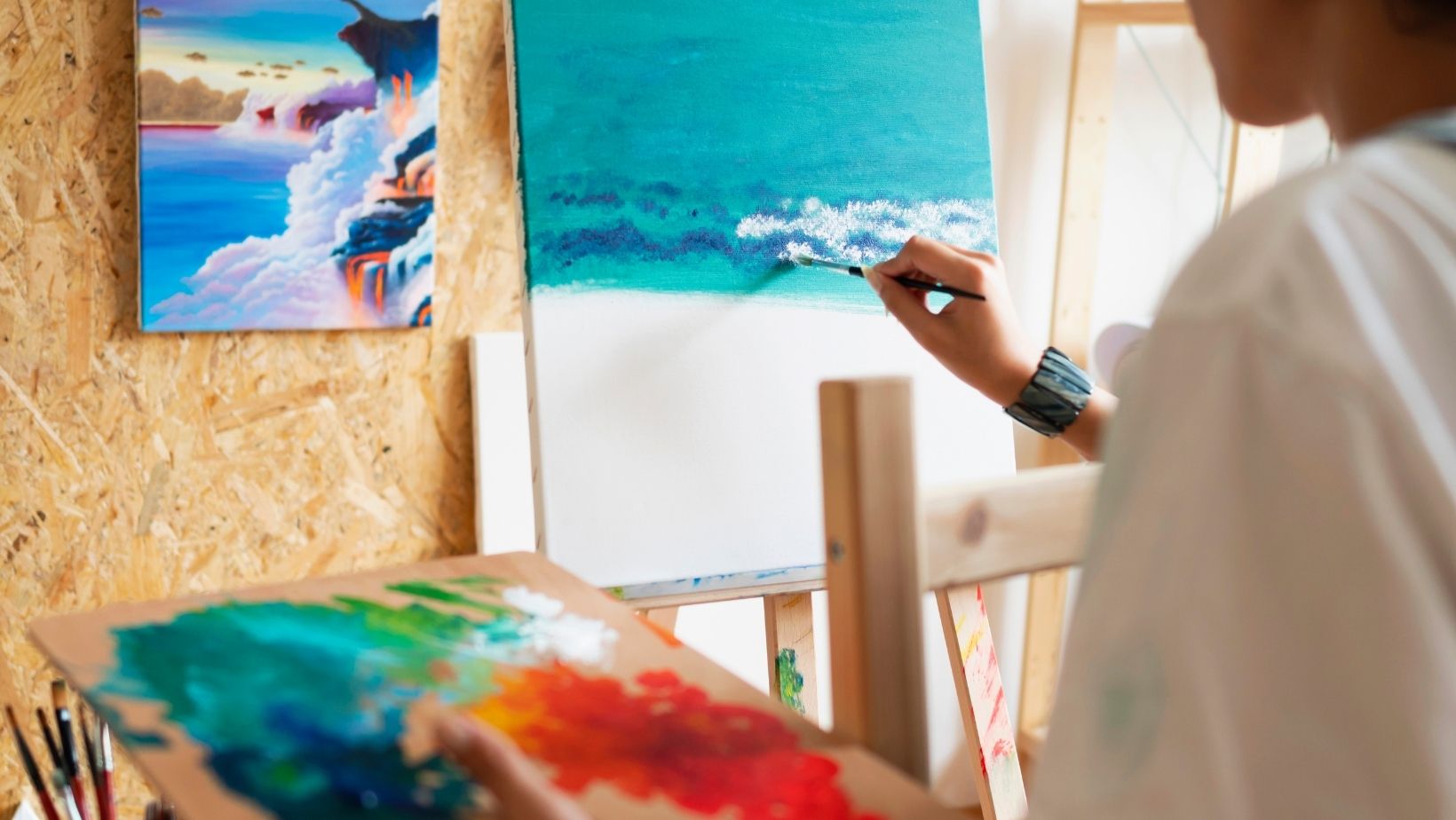 Great Art needs a Patron, many thanks to our partners