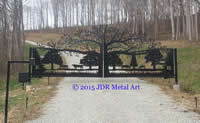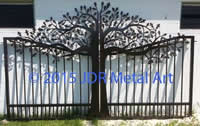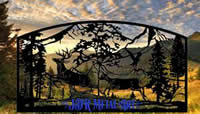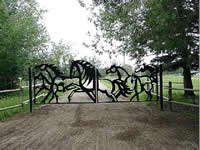 Media - Steel, Aluminum, Metal
Website - custom-driveway-gates.com
Email - [email protected]
We design and build driveway gates with plasma cut artistic designs in any size. Our designs include farm and ranch themes, nature and outdoors, tree themes, sports, or anything else you can imagine.
If you are looking for ornate, decorative driveway gates we ship them nationwide.