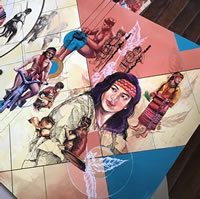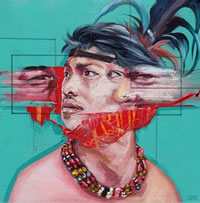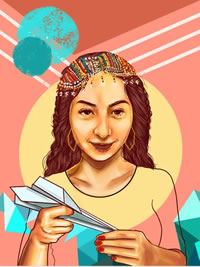 Media - Street art, Oil paintings, Acrylic paintings, Mixed media
Phone - +639452777740
Email - [email protected]
Website - https://www.venazir.com
Venazir Martinez is a Filipino visual-anthropreneur, and a street muralist. A multi-potential creative best credited for her institutionalized social experiment using street art as her primary medium. Her famous series of public art seen in Baguio City, Philippines, entitled Hila-bana, temporary stitching, which is a term used as the unifying concept of her works portraying the figures of the collective identities of the Cordillerans. She has been visually reformulating and developing this creative voyage in tune with the National Commission for Culture and the Arts.
Venazir Martinez's creative process delved into the influence of Filipino indigenous knowledge and links it with our contemporary mindset through the lenses of our multitudinous identities. Her passion for her immersive discovery for human figures translates the beauty and complexities we experience into this physical platform. Her style captures a vibrant realistic representations of our people and indigenous mindsets. More so, permeated with flamboyant stratification of abstractive, delineating forms, and spontaneous over-all. Venazir's deep enthrallment on the voyage of the discovery of Filipino identity eventually engendered her individuality.