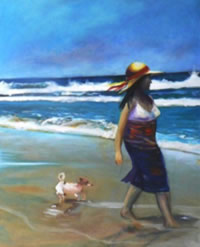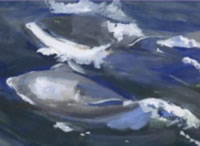 Media - Oil Painting, Acrylics, Mixed Media, Silk Screen Printing
Address - P.O. Box 1572, Mooloolaba 4557,
Queensland, Australia
Phone - 0400784754
Email - mnuske@gmail.com
Website - http://www.art-therapy.net.au
Art is my passion and has been part of all of my life, working through realistic landscape to inner landscape, abstraction, seascapes, portraiture, conceptual representations. As an art therapist I value art as an expression of the individual's personal language.
I studied art at RMIT University Melbourne and obtained a BA in Fine Arts, and completed the Postgraduate Diploma in Art Therapy at La Trobe University Bundoora.
I take commissions.