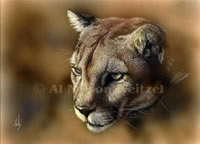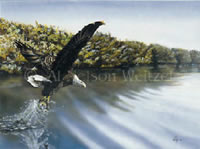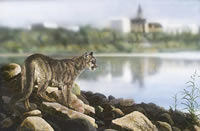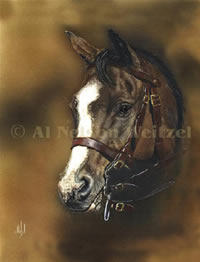 Media - Acrylics
Address - 2035A Alberta Avenue, Saskatoon,
Saskatchewan S7K 1S2, Canada
Email - [email protected]
Website - www.weitzelart.com
As a boy Al Weitzel spent many days on the banks of the North Saskatchewan River, often with a sketchbook in hand, sketching the birds and plants. As a teen his interests shifted to comic book art and for a time he filled his drawing books with superheroes. But while attending university to study fine art he found that most of those who shared his interests anticipated very moderate lifestyles at best. He met so few people involved in art who believed it to be a viable way to make a living that he rapidly became very discouraged and soon traded in his dream for more conventional employment. Then, in 1994, Al learned of a material called scratchboard. This largely overlooked art medium has changed his life quite a bit since then.

He soon began entering his work into local, provincial and national competitions and despite confusion about his media and technique he took home numerous ribbons. Demonstrating his techniques in public also created quite a stir, as people were able to see his creations grow out of the black background of the scratchboard. As a result his images began to sell and a reawakened life-long dream began to be realized.

Al's remarkably detailed and lifelike works have inspired hundreds of other artists, both professional and amateur, to try their hand at this unique and exciting art medium. His Scratchboard workshop kit, designed as a learn-at-home version of his popular introduction to scratchboard workshop, has created a legion of new artist and crafters who enjoy the challenges and rewards of scratchboard. He spends much of his time in schools throughout Saskatchewan, sharing his knowledge of art with students and teachers. He has won over a dozen awards in provincial and national art competitions and has been asked to judge several Western Canadian art competitions. Through donations to charitable events his works have raised thousand of dollars to protect wildlife and to feed, clothe and educate the underprivileged.