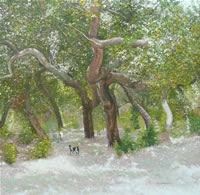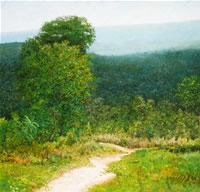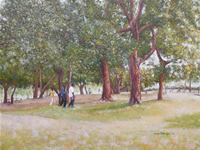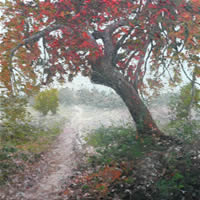 Media - Oil Painting, Watercolour and Acrylics
Address - 26 LATEEF OLOWU STREET ALMOROOF, AGBADO LAGOS, NIGERIA
Phone - 08035037245
Email - [email protected]
Website - www.imoesiimhonigie.com
IMOESI Imhonigie was born in Ayogwiri Etsako West Local Government Area of Edo State. He attended Auchi Polytechnic Auchifrom 1994 to 1999 where he obtained OND and HND respectively, specializing in painting. He has since been following his calling as a full-time studio artist. He loves painting nature, landscape scenery and man's relationship with his environment. He aims to creat outstanding and distiquishable pieces that will stand the test of time reflecting trueness and genuiness of purpose. He paints with palette knife, mostly oil on canvas, acrylic, water colour, and pastel. In the year 2005 to 2009 he was a Resident Artist with the National Gallery of Art, Lagos on a Artist Resident Programme. He is the present Financial Secretary of Society of Nigeria Artist (SNA) Lagos Chapter.