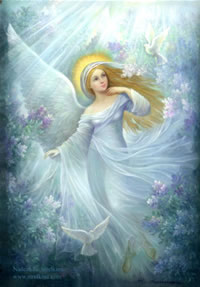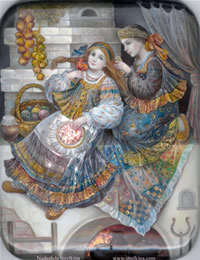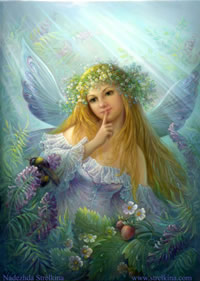 Media - Paintings
Website - http://www.strelkina.com/
Email - strelkinan@netvox.ru
Nadezhda Strelkina was born in Fedoskino village in the family of hereditary painters. Nadezhda has graduated Fedoskino miniature painting school. While her first works were of classic style, she has now almost devised her own style, which gently combines elements from both symbolism and art-nouveau. Often commissioned for State orders, here art connoisseurs from Russia, United States and other parts of the world. Since 1995 Nadezhda's art work has been licensed in the United States, and has become very popular. The creation of the highly acclaimed "Symphony of Angels" porcelain plate collection for the Bradford Exchange has won her the prestigious "1997 Collector's Choice New Artist of the Year" award. Many of her works have been transformed into collectable treasures and shipped to different countries. Her art is much sought after in the US and Europe.