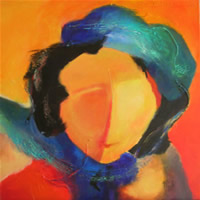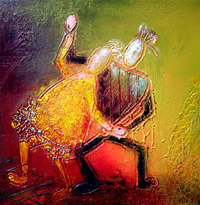 Media - Acrylics, Mixed Media
Email - thereseljoseph@gmail.com
Website - www.therese-joseph.com
ARTIST STATEMENT

Every day I stumble upon the hidden beauty of ordinary, often unnoticed and disregarded subjects. I get caught up in the unexpected wonder of its form, shape and colour. My aim is to grab hold of the intense feeling this provokes in me and capture it on canvas. Using acrylics and mixed media allows me to approach the subject with great creativity. I love bright colors, texture and detail in my paintings. Ultimately I seek harmony between

strength and fragility,
vibrancy and serenity.

When I feel the same awareness of wonder stirring in me as when I first came upon the hidden beauty -- I know the painting is done and art is created.