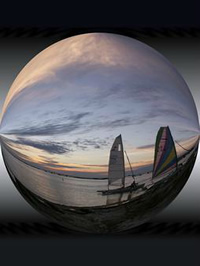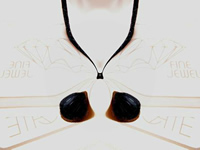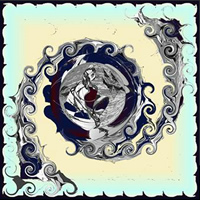 Media - Abstract Digital Photography
Phone - 727-483-9226
Email - cdurbin200@gmail.com
Website - http://www.wix.com/cdurbin2/Art-Gallery-001
Bio

I grew up around Charleston, West Virgina and studied art and commercial art at West Virginia University where I received a BS degree in Printing Management. I moved to Tampa, Florida in 1985 and worked for the Film House in St. Petersburg. Here I did color imaging and correcting work on several magazines and publications like Florida Trend, Florida Business, Museum News and several others. In 1996, after moving to Ohio, I began to study art and architecture at Kent State University. I began showing artwork in galleries in 1999 around Kent, Akron and Canton, Ohio. In 2006, I received a Masters Degree in Arts Administration from the University of Akron 2004.
I am abstract artist and photographer living in the Tampa, Florida area. I have been doing digital abstract work combining my drawings with my photography. I also do large abstract paintings usually 4' X 4' in oil and acrylic. I draw in various sizes with pen creating black and white abstract ink drawings. I have always been doing art but I just took a more professional interest in the last few years.
My work is some what different. I just started doing this type of digital art after getting my first digital camera in 2003. It is an ongoing experiment with my ink drawings and photography. Over time it has evolved into what it is today.
I have been influenced from many modern artist from Picasso to Dali. From Escher to Einstein so it is hard to tell how it all came about, it just did. If I were to change something in my past, the outcome would probably be so different that what I have accomplished would be lost. I am glad I have been able to achieve and create the artwork that I have done in the past few years. It is the type of art which one should expect of an artist in the 21st Century.

SUMMARY OF QUALIFICATIONS

Visual Artist - Abstract Painting, Drawing
Photographer - Classical and Digital Photography
Exceptional knowledge of digital photography, and studio photography
Proficiency with Mac, Linux, Microsoft systems
Adobe Photoshop, Creative Suites, Final Cut
Pinnacle and Paint Shop Pro X4 Audio/visual editing/posting software
Extensive knowledge for graphic arts, print, video and website design
Professional photographer and cinematographer in visual arts and film making
Designed backdrops and sets and props for theater
Lighting for studio or offsite settings
Microsoft Power Point, Excel, Word - Open Office by Oracle


PROFESSIONAL EDUCATION

Bachelor of Science, Printing Management
West Virginia University

Art - Architecture Studies
Kent State University

Masters of Art - Arts Administration
University of Akron


Exhibitions


1998 - Kent State University - Stark Campus Art Building
Canton, Ohio
1999 - Kent State University - Stark Campus Art Building
Canton, Ohio
1999 - Ice House Exhibition
Akron, Ohio
2000 - Kent State University - Main Campus Art Building
Kent, Ohio
2000 - Ice House Exhibition
Akron, Ohio
2001 - Kent State University - Main Campus Art Building
Kent, Ohio
2001 - 2010 - Second April Art Gallery
Several Group Exhibitions and Consignment Art
Canton, Ohio