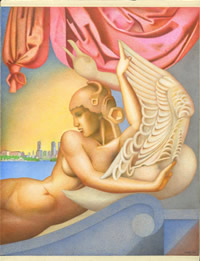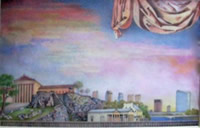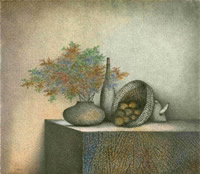 Media - Oil, Acrylic, Oil Pastel
Website - www.salvadorpereira.com
Email - salvador.pereira@yahoo.com

Salvador Pereira was born the 10th child of a prolific family of artists in Cajamarca, Peru, in 1943. His exhibition debut came at the age of 23, and has continued throughout his life in Washington, DC, and Philadelphia. He has exhibited at the Martin Luther King Memorial Library as well as theNorth American Embassy in Lima. Pereira is perhaps best known for his intense and relentless use of lines, drawn or scratched, and fastidiously interwoven to create forms and figures that represent the cultural complexity of the world. He works in oil, acrylic, oil pastel, pen, and pencil. His works are in collections in Colombia, Cuba, Argentina, Switzerland, Peru, and the US.