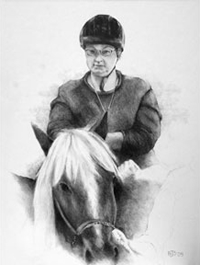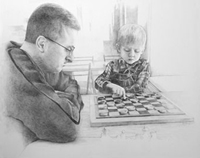 Media - Graphite Pencil, Colored Pencil, Charcoal, Pastel, Mixed-media, Watercolor
Phone - 847-380-2380
Website - http://www.rebeccastahr.com
Email - Inquiries@rebeccastahr.com
I am an artist with a passion for people and their stories and I hope to share with you my art as it intersects with everyday life. I love trying to capture that inner spirit of a person or the underlying feeling of a scene in my art. The unseen in a picture makes it come alive and touches something within me and my goal is to let you, the viewer, feel as if you can sense that too. I love sharing what inspires me and I hope it inspires you as well.