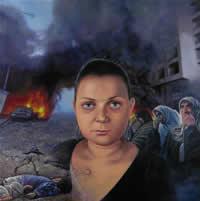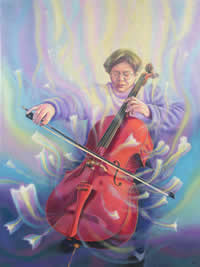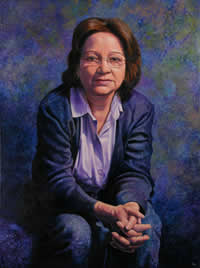 Media - Oil Paintings
Phone - 212-567-8357
Email - [email protected]
Website - http://migueltio.com
Some of my works explore themes ranging from traditional religious dogma and prejudice to the instinctive and emotive nature of human sexuality. Though these two subjects are traditionally represented as being poles apart, I aim to demystify the prejudices and preconceptions which divide them, and instead, connect them through a contemporary interpretation that is rational, thoughtful and honest, as well as spiritual and sacred. This interpretation is never intended to be controversial or offensive, but rather, conciliatory and revealing.

Each painting conveys a personal method of communicating and expressing silent words within my interior world. Each color, tint and shade stems from a complex spectrum of thoughts, perspectives and narratives. Both high contrasts of light and shadow are indispensable when conveying the drama and complexities of the human body and spirit.

I believe in the new man of the new era. There is a transformation from the old beliefs into new ones. Art helps produce those transformations by touching the soul of the observer and leaving a seed that will germinate in the future.