According to many critics, rock music in its classical sense leaves the Olympus of show business. You can agree with their opinion or not, but it is much more interesting to pay attention to the phenomenon born in the rock era. Its name is Hard Rock Café. In this quick review, we will tell you how the world-known franchise was created and what was the role of the music culture in this process.
Who Gave a Start to the First Hard Rock Café?
On June 14, 1971, Isaac Tigrett and Peter Morton have opened the first restaurant in London called Hard Rock Café. American cuisine and solid rock'n'roll soon became wildly popular among conservative Britons. The café received its wide popularity after receiving a gift from the famous café frequenter – Eric Clapton. The musician, who fell in love with this restaurant, asked to reserve his table with the nameplate. In turn, the owners answered: "Let's hang your guitar over the table!"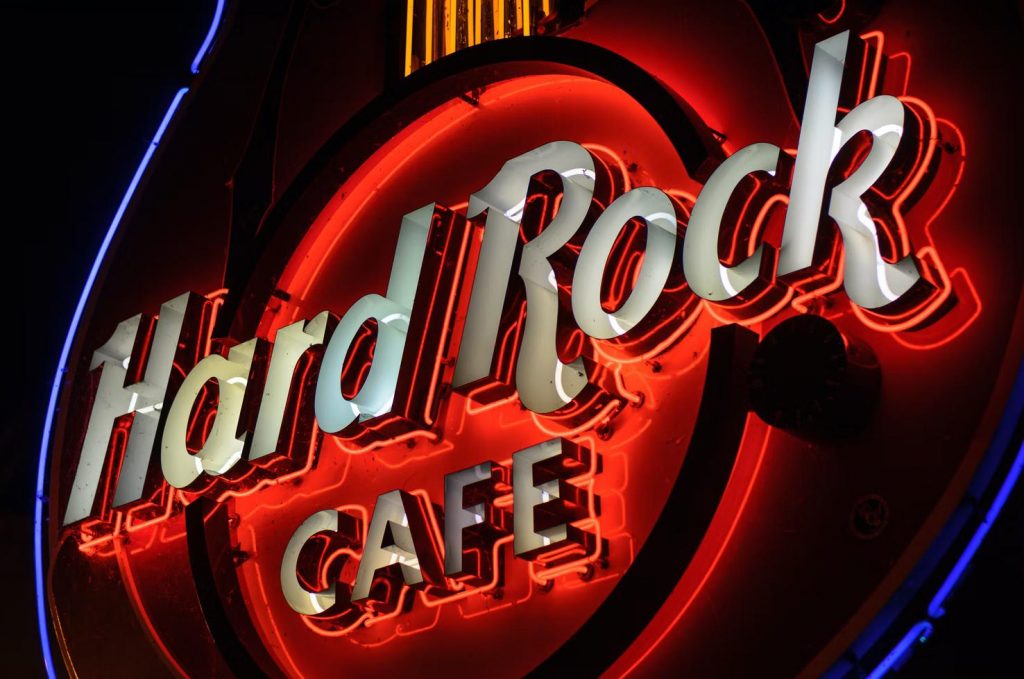 It is not known how serious the owners of the Hard Rock Café were, but a few days later, the instrument was already decorating the interior of the establishment. And this was in those days when London was covered with graffiti that said: "Clapton is God!" This Fender started the famous HRC collection, which today has thousands of musical exhibits from world celebrities. Perhaps, their number can be only compared to the number of positive reviews on the casino sites available in Online Casino Land.
Key Reasons For the Popularity
Encouraged by the success, Americans have opened restaurants in their homeland and Canada, coming up with the idea of rock cafés around the globe. From London, New York, and Los Angeles to Ho Chi Minh City and Tokyo, this format is super popular everywhere. What are the reasons for the popularity of Hard Rock Café around the world? 
​​The atmosphere of rock'n'roll reigns in every restaurant. It seems that one of the conditions for acquiring a franchise is the buyer's addiction to rock music and understanding of the "spirit" of rock'n'roll: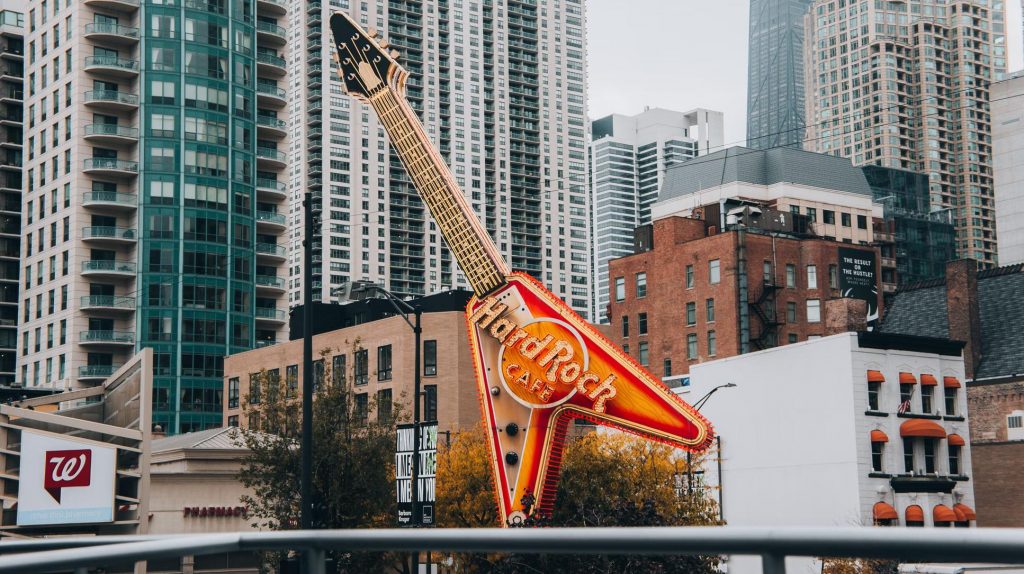 The cuisine is not limited to a particular culture. After all, the "American menu" was formed under the influence of almost a dozen nationalities, from the British to the Chinese. So, this café is perfect for multiculturalism lovers;

For several decades, the motto of the Hard Rock Café staff has been "Love all – Serve all";

The main element of the interior is the already mentioned collection, located on the walls of restaurants around the world. More than 70 thousand exhibits – this is a visual history of the rock movement from the 70s to our time.
No matter the age, education, and social status, anyone who comes to Hard Rock Café will feel at home. Live performances of the most famous musicians add to the reputation of the restaurants the title of the rock flagship, which is still alive.