Over the centuries being an artist wasn't an easy profession, and it has meant being mainly limited to using only pencils, paint and paintbrushes. All the work was even further limited by the daylight hours restricting the amount an artist could work. Even with those limitations, outstanding art has been created throughout history, still revered to this day. However, since the advancements in technology, digital art has now emerged, and nowadays there are numerous tools and tech gadgets that modern artists use to maximize their potential. Additionally, with the new technology, life is easier for them, since they can work in any part of the day, whenever their genius moment strikes, and with a big assortment of tools in the form of tech gadgets they can make works of art faster and without all the previous limitations. If you are an artist or an aspiring one and you want to take your work to the next level, here are the best tech gadgets that the modern artist can use:

A drawing tablet
In this digital era, drawing tablets liberated artists from brushes and paints. Many artists, graphic designers, and illustrators use drawing tablets to create their artwork. They provide a good workspace, vibrant colours, a drawing interface like the one on the paper, all the while allowing their users to be mobile at any time. They are light and handy and can fit in small bags (some of them even in pockets). To get the most out of your drawing and painting projects, it is very important to choose a good brand, and its model, as they offer a wider range of possibilities through powerful performance and higher quality of the images. Wacom Cintiq 22 is considered the best on today's market, offering a large screen with an anti-glare surface, it comes with Pen Pro 2, and captures even the slightest changes in movement and angle. The second one we strongly suggest is the iPad Pro 2020, which carries an A12Z Bionic chip powered with an 8-core graphics engine, features ProMotion with a buttery smooth display at 120Hz, and offers incredibly vivid colours.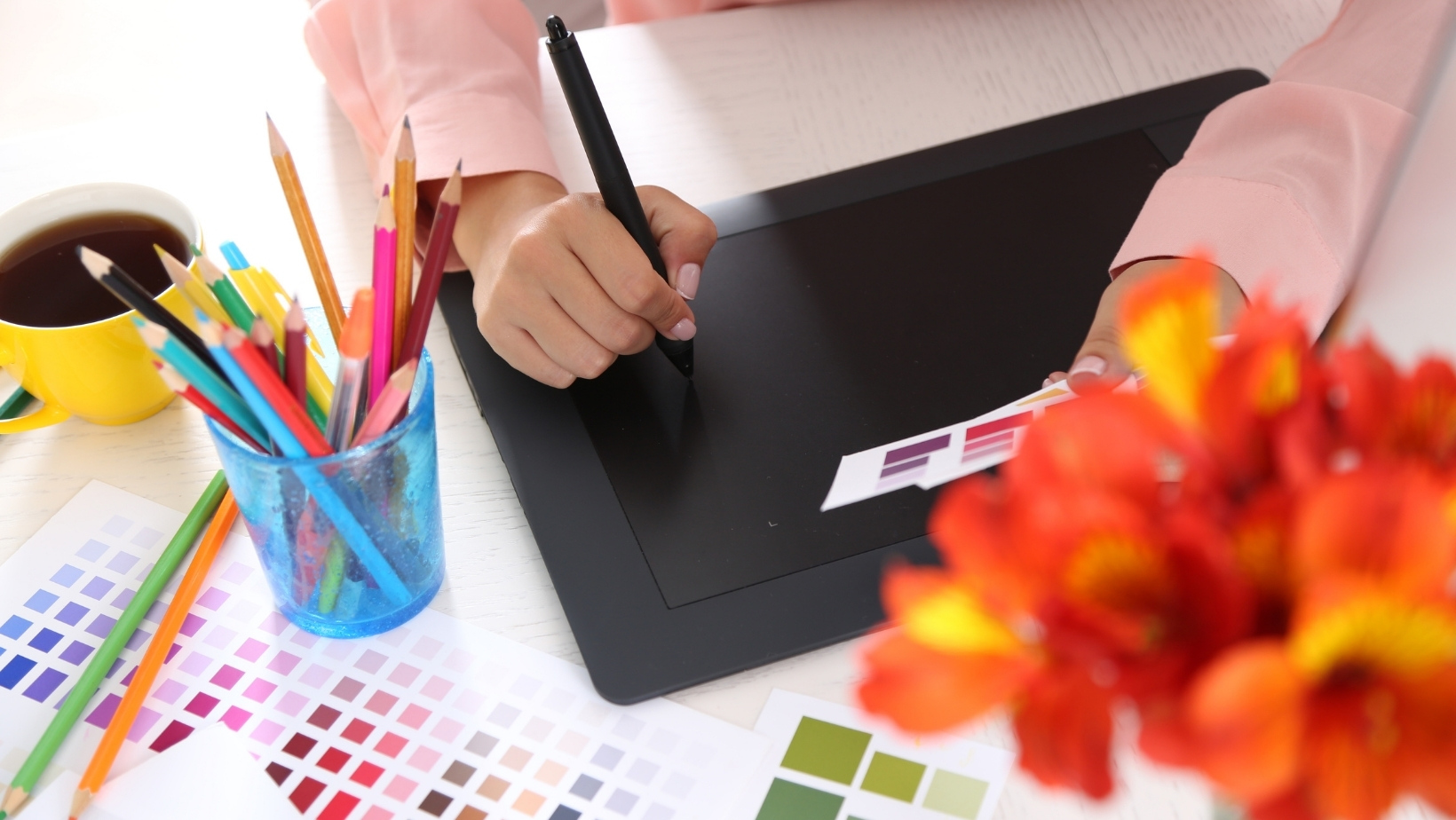 A good multipurpose tablet
If you want to create and publish your art with the same device, you will need a good multipurpose tablet. Good tablets will allow you to create your artwork with ease, with a good workspace, interface and display. On the other hand, you can use the same device to connect to a social network, and promote your artistic work, write emails, edit photos, and much more. That is why these gadgets come in handy when you need a good all-around device. In our opinion, the best to choose is Apple's iPad Air 2020 which uses A14 Bionic chip, a 10.9-inch Liquid Retina display with True Tone, which secures great performance and quality for art projects. On the other hand, it carries up to 256 GB of storage space and has support for Magic Keyboard and Smart Keyboard Folio, quickly turning your drawing tablet into a work station. Another great choice is Samsung Galaxy Tab S7 Plus because as a portable device it yields the power of a PC. It has a large 12.4-inch screen, built-in 128 GB of storage, and a whole workday battery life. On the other hand, redesigned S Pen with minimal lag allows its user to create artworks without any difficulty.
Procreate
Think of Procreate as your portable art studio that gives you almost every tool you will need for your art project. It is popular and user-friendly for both professional and novice artists. With its superb responsiveness, users can feel like they are drawing or painting on real paper, especially if it is used with Apple Pencil. It also features numerous powerful filters to enhance the user's art, gradient map, and has an instant palette from the colours of real photos, and much, much more. Without a doubt, this is the best app in the digital art world which broadly expands artists' possibilities.

A colour sensor
The colour sensor is very important for measuring colours professionally. Colourimeter devices store numerous colour captures and deliver an infinite amount of colour preferences. This is another tool that is user-friendly and can be used by both professionals and beginners. If you need an exact colour from the real world, you can capture it with this device for digital use, in either painting or photo editing. Using this device you can literally transfer the real world into his digital artworks.